Why Invest in Development
Are you a start-up company, already an established business, UK based or worldwide? It really doesn't matter; we work with clients from all walks of life regardless of location.
DigiBros understands it's not easy to start online and get that presence you deserve. We love to help all businesses new or old to grow and create a long-term partnership. We have the expertise to design, build, test, and launch websites for small as well as large global businesses. We can reach out and be a helping hand for your in-house development team or benefit from DigiBros being your complete digital body.
We implement the correct mix of creativity and technical skills in order to bring your business

Customised, unique website designs optimum for your brand and target audience, we have an experienced team of graphic designers and front-end developers who makes sure that your website standout from your competition.

Retail your products online 24/7 via a user-friendly, compatible, easy to use E-Commerce website. Get your products and services the best possible online presence through our e-commerce development services and have the best amazing user experience and interface for your customers.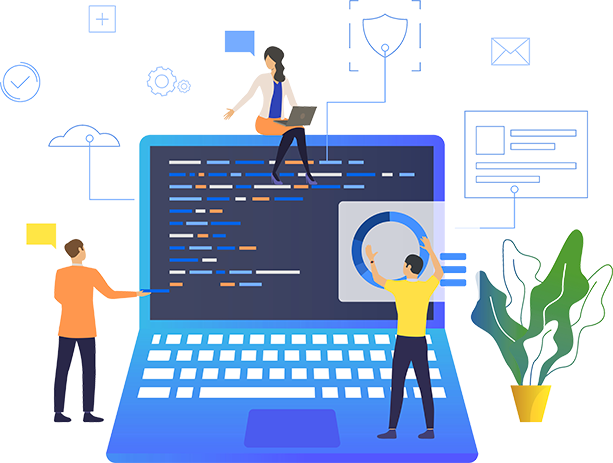 When it comes to designing your website, we implement the correct mix of creativity and technical skills in order to bring your business, products or service in existence for your digital audience.
It is our core purpose to build visually astonishing websites that get results for your clients which is essential in reaching their overall objectives. Our highly skilled wizards support every design to construct practical and easy to use websites with an amazing user experience that will connect to your audience
 We address every project with a unique, clear strategy and vision Our aim is to remove the "blabber" and outline attractive, functional easy to use websites.
We are not just here to create beautiful sites, DigiBros strives to comprehend all factors that make a successful website which stem from design, web development and testing to SEO and hosting. All projects are tailored to the customers' needs as they say "no two birds are the same".